Del Mar Photonics - Reef femtosecond autocorrelators - Reef-SS ASF-200 manual - Request a quote
Femtosecond Single Shot Autocorrelator Model REEF-SS ASF-200 delivered to Lockheed Martin
The Single Shot Autocorrelator (SSA) Model REEF-SS ASF-200 is designed to monitor the pulsewidth of both oscillators and amplifiers of ultrafast systems in the range of 100fs to 2ps. Wavelength coverage 1500nm -1600nm (other range is optional).
Specifications

Spectral range: 1500 – 1600nm (other spectral ranges on request);
Temporal range: 100 – 2000fs;
Spatial mode of input beam: TEMoo
Beam diameter: >3mm for pulses 100-500fs;
>6mm for pulses 500-2000fs;
Input polarization: horizontal;
Pulse energy: >0.3nJ at repetition rate 70MHz;
Nonlinear crystal: 2 mm BBO, type I
CCD camera: 14-bit, number of pixels 782(W) X 582(H), pixel size 8.3 X 8.3 μm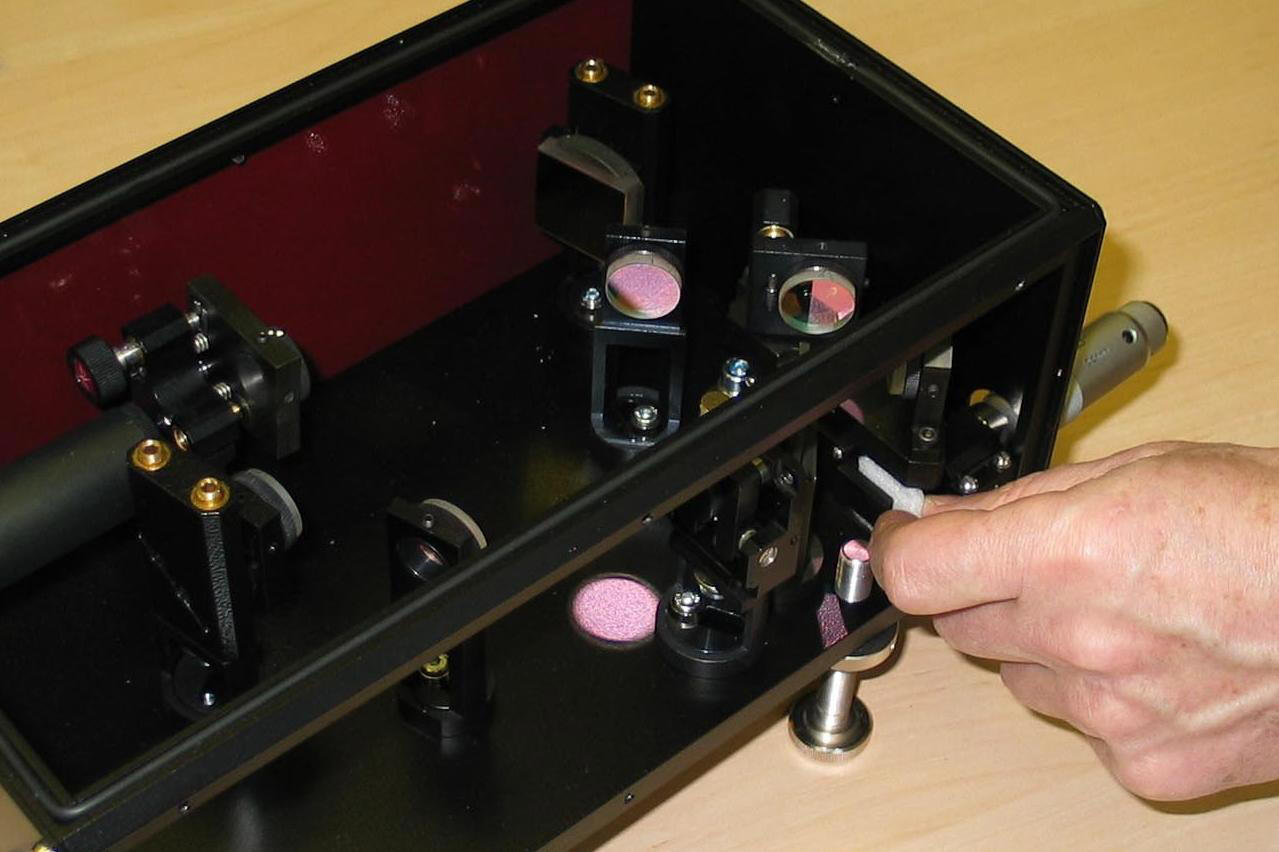 For measuring the pulse duration of single ultra short laser pulses in SSA is used method based on the registration of cross distribution of Second Harmonic (SH) energy
produced in nonlinear crystal under noncollinear interaction of two beams with determined aperture. The main idea of the method is illustrated in Fig.1 (see manual) for the simplified case when
initial laser pulse has rectangular time shape and uniform intensity cross distribution. Two identical pulses are produced by Beam Splitter (BS) from initial laser pulse. The SH is
generated in the field of pulse superposition in nonlinear crystal.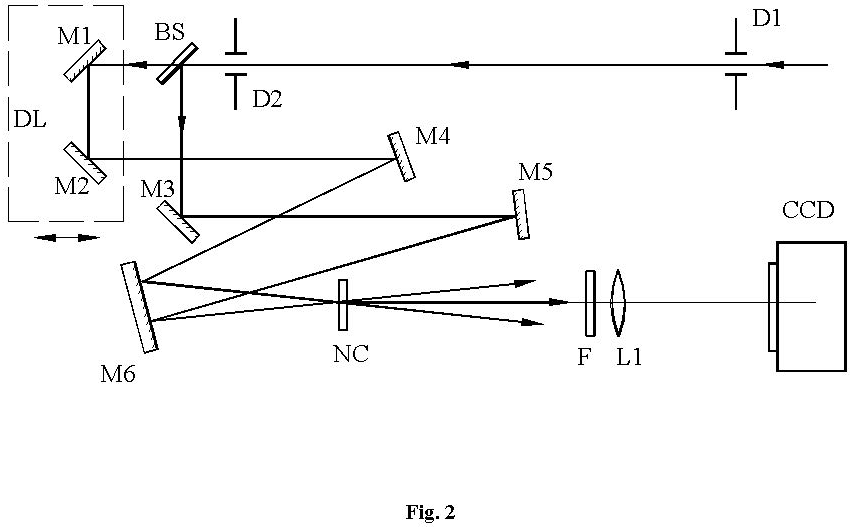 Del Mar Photonics - Reef femtosecond autocorrelators - Reef-SS ASF-200 manual - Request a quote - Software download