Customer inquiry:

I'm looking to buy an MCP setup for use in our velocity map imaging apparatus. I've been looking on your website, and through a few older Galileo Electro-optics brochures. I'm interested in a Chevron MCP coupled to a P20 phosphor screen, but I can't seem to find something like that on your website.

I'm trying to find something as close as possible to our old detector, which had the following specifications:
60:1 L/D ratio
40 mm Minimum Quality Diameter
10 um Pore size
12 um Center-to-Center spacing
8 degree Bias angle
Imaging Quality Level

It would also need to be coupled to a P20 gold-coated phosphor screen that is mounted to a 6" conflat flange. Does Del Mar have anything close to these specifications?

Del Mar Photonics reply:

Yes, we have detector MCP-GPS-46/2-CF8" that fits all required specifications. Probably the only difference is that we use silver-coated phosphor screen. However if for any reason you prefer gold-coated phosphor we can make it for you too. Please indicate required thickness of gold coating on top of phosphor layer.
Microchannel Plate Imaging Detector MCP-GPS-46/2-CF6" - request a quote
MCP-GPS46/2-CF6"
MCP-Open Image Intensifier
2 MCP-46, diam 46mm
10-12 core (10micron channel, 12 micron pitch)
P20 phosphor on a glass plate
Active area 40mm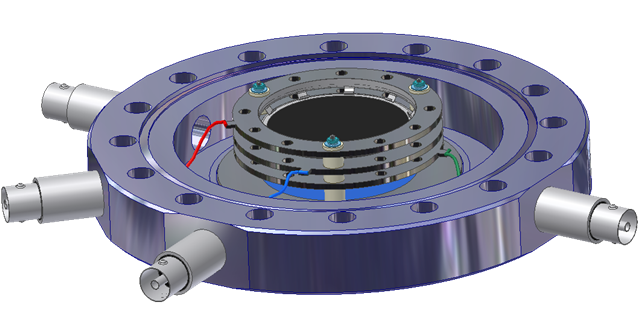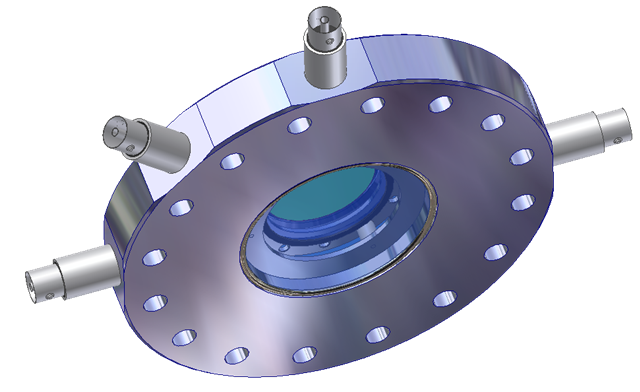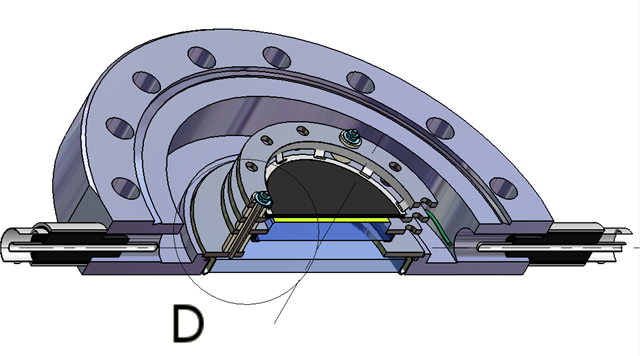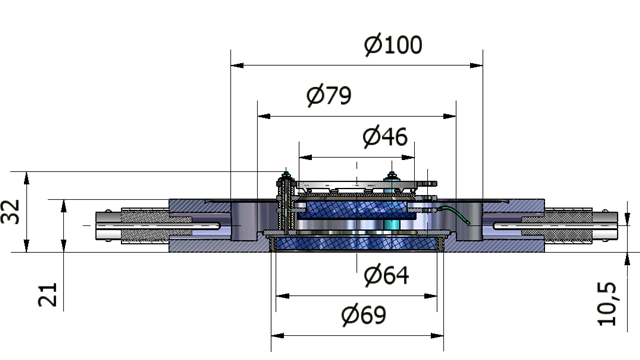 Open Microchannel Plate Detector MCP-MA25/2 - now in stock!
Microchannel Plate Detectors MCP-MA series are an open MCP detectors with one or more microchannel plates and a single metal anode. They are intended for time-resolved detection and make use of high-speed response properties of the MCPs. MCP-MA detectors are designed for photons and particles detection in vacuum chambers or in the space. MCP-MA detectors are used in a variety of applications including UV, VUV and EUV spectroscopy, atomic and molecular physics, TOF mass–spectrometry of clusters and biomolecules, surface studies and space research.
MCP-MA detectors supplied as a totally assembled unit that can be easily mounted on any support substrate or directly on a vacuum flange. They also can be supplied premounted on a standard ConFlat flanges. buy online - ask for research discount!

Trestles LH10-fs/CW laser system at UC Santa Cruz Center of Nanoscale Optofluidics

Del Mar Photonics offers new Trestles fs/CW laser system which can be easily switched from femtosecond mode to CW and back. Having both modes of operation in one system dramatically increase a number of applications that the laser can be used for, and makes it an ideal tool for scientific lab involved in multiple research projects.
Kaelyn Leake is a PhD student in Electrical Engineering. She graduated from Sweet Briar College with a B.S. in Engineering Sciences and Physics. Her research interests include development of nanoscale optofluidic devices and their applications. Kaelyn is the recipient of a first-year QB3 Fellowship. In this video Kaelyn talks about her experimental research in nanoscale optofluidics to be done with Trestles LH laser.

Reserve a spot in our femtosecond Ti:Sapphire training workshop in San Diego, California during summer 2011


Frequency-stabilized CW single-frequency ring Dye laser DYE-SF-007 pumped by DPSS DMPLH laser installed in the brand new group of Dr. Dajun Wang at the The Chinese University of Hong Kong.
DYE-SF-077 features exceptionally narrow generation line width, which amounts to less than 100 kHz. DYE-SF-077 sets new standard for generation line width of commercial lasers. Prior to this model, the narrowest line-width of commercial dye lasers was as broad as 500 kHz - 1 MHz. It is necessary to note that the 100-kHz line-width is achieved in DYE-SF-077 without the use of an acousto-optical modulator, which, as a rule, complicates the design and introduces additional losses. A specially designed ultra-fast PZT is used for efficient suppression of radiation frequency fluctuations in a broad frequency range. DYE-SF-077 will be used in resaerch of Ultracold polar molecules, Bose-Einstein condensate and quantum degenerate Fermi gas and High resolution spectroscopy

Del Mar Photonics, Inc.
4119 Twilight Ridge
San Diego, CA 92130
tel: (858) 876-3133
fax: (858) 630-2376
Skype: delmarphotonics
sales@dmphotonics.com