Del Mar Photonics - Product brochures
I'm looking into reducing the rep rate of a 2W Coherent Mira900F 80MHz femtosecond laser into the 1-10KHz region. Do you have any suitable pulse pickers for this, and if so, could I please have a quote?
Ideally it would operate over ~700-1000nm, however we would use it with an SHG, so if it worked over 350-500nm that would also be fine.
Del Mar Photonics Pismo pulse pickers recommended for this application: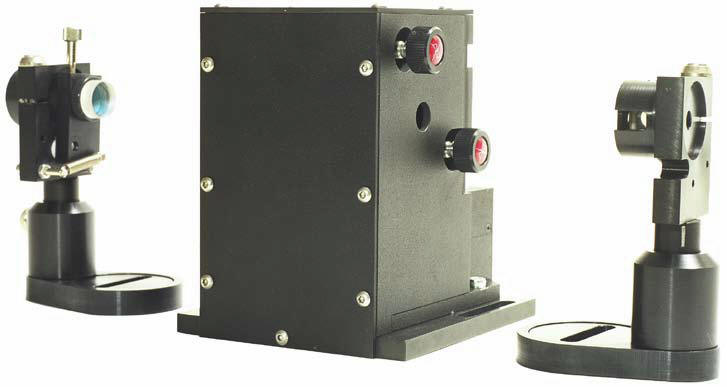 1) Pismo OG10/10 pulse picker system for 700-1000 nm - request a formal quote
Pulse picker system with synchronization and control electronics.

Pockels cell crystal: DKDP, 6x6x16 mm, ARC 690-1010 nm (clear aperture - 5 mm), other apertures on request

HV pulse amplitude: up to 10 kV (HV pulse has the amplitude ~8kV with duration 10 ns at level 10% of maximum)
(pulse duration: 0.9-0.9 - 2.3 ns; 0.5-0.5 - 5.5 ns; 0.1-0.1 - 8.9 ns; rise time (0.1-0.9) - 3.3 ns; fall time (0.9-0.1) - 3.4 ns)
Repetition rate: 1 kHz ... 10 kHz
RF source: 30-120 MHz
RF input: optical (internal fiber coupled photodetector with 1.5-m long plastic fiber)
System transmission: >85%
Contrast ratio: >1:1000
USB control with drivers and software included

Also included:
Two Glan-Taylor calcite air-spaced polarizers with mounts
1.5-meter optical fiber for synchronization
LabView-compatible software

List price USD 21,750.-


2) Pismo OG5/10 pulse picker system for 350-500 nm - request a quote
Pulse picker system with synchronization and control electronics.

Pockels cell crystal: DKDP, 6x6x16 mm, ARC 340-510 nm (clear aperture - 5 mm), other apertures on request

HV pulse amplitude: up to 5 kV (HV pulse has the amplitude ~8kV with duration 10 ns at level 10% of maximum)
(pulse duration: 0.9-0.9 - 2.3 ns; 0.5-0.5 - 5.5 ns; 0.1-0.1 - 8.9 ns; rise time (0.1-0.9) - 3.3 ns; fall time (0.9-0.1) - 3.4 ns)
Repetition rate: 1 kHz ... 10 kHz
RF source: 30-120 MHz
RF input: optical (internal fiber coupled photodetector with 1.5-m long
plastic fiber)
System transmission: >85%
Contrast ratio: >1:1000
USB control with drivers and software included

Also included:
Two Glan-Taylor calcite air-spaced polarizers with mounts
1.5-meter optical fiber for synchronization
LabView-compatible software

List price USD15,000

Pismo Pulse Pickers brochure - Pismo 8-1 manual
Other pulse picker models specifications and prices can be found in our online store:
Pulse Picker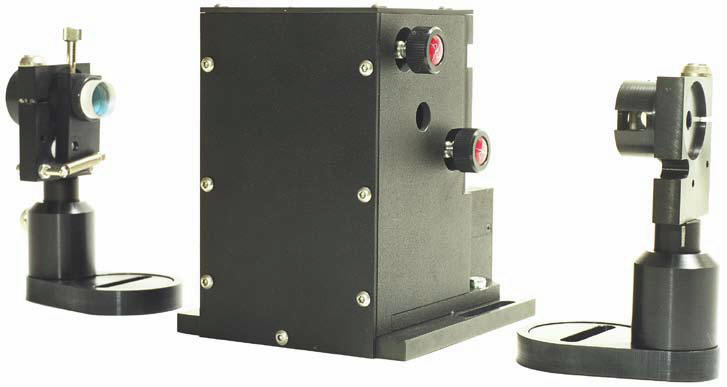 Pulse Picker
| | | | |
| --- | --- | --- | --- |
| Model | Product Name+ | Price | Buy Now |
| PP-OG8-1-A12 | Pulse Picker Pismo OG8-1-A12 | $14,380.00 | |
| PP-OG8-1-A15 | Pulse Picker Pismo OG8-1-A15 | $15,460.00 | |
| PP-OG8/1 | Pulse Picker Pismo OG8/1 | $15,480.00 | |
| PP-OG8/10 | Pulse Picker Pismo OG8/10 | $15,100.00 | |
| PP-OG8/100B | Pulse Picker Pismo OG8/100B | $33,420.00 | |
| PP-OG8/10B | Pulse Picker Pismo OG8/10B | $18,580.00 | |
| PP-OG8/1B | Pulse Picker Pismo OG8/1B | $15,540.00 | |
| PP-OG8/25 | Pulse Picker Pismo OG8/25 | $18,720.00 | |
| PP-OG8/25B | Pulse Picker Pismo OG8/25B | $22,560.00 | |
| PP-OG8/50 | Pulse Picker Pismo OG8/50 | $24,600.00 | |
| PP-OG8/50B | Pulse Picker Pismo OG8/50B | $28,730.00 | |
| | |
| --- | --- |
| Displaying 1 to 11 (of 11 products) | |
Femtosecond Literature